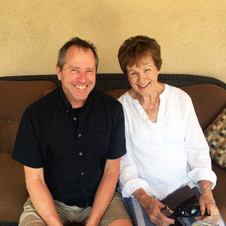 So far on Cosmic Soup, we've focused on industry insiders and experts in the field to provide technical insight and professional inspiration. Today we're mixing things up to present a really fun conversation with active senior Jackie Heal. At 80 years young, Jackie is a perfect candidate for a community resident, though she continues to live an active, productive, and comfortable life at home. She gives us some insight into her lifestyle, her perceptions of senior living communities, the effect COVID-19 has had on her, and what it would take to convince her to leave her home and transition into community living.
Links
https://www.3rdThirdmarketing.com/podcast
https://cosmicsoup.podbean.com
Follow us on social media!
https://www.facebook.com/3rdThirdMarketing
https://www.twitter.com/3rdThirdMktg
https://instagram.com/3rdthirdmarketing
https://www.linkedin.com/company/3rdthirdmarketing
Email us! 
Subscribe on iTunes, Google Podcasts, I Heart Radio, Spotify, TuneIn Radio, and Podbean!