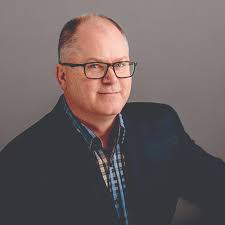 As a Culinary Coach, Chef Shawn Boling takes a unique approach to providing engaging culinary consulting services to the senior living industry. Today, he discusses with host and fellow chef Mike Peacock his evolutionary pathway to consulting and coaching and shares his insights on common pitfalls he frequently sees. Together, they also discuss solutions to some of the many challenges facing culinary programs: equipment, kitchen layout, staffing and training, cooking and product knowledge and leadership,  plus the roles the administration can play in helping to resolve these issues and set their communities up for success. 
Links
https://www.3rdThirdmarketing.com/podcast
https://cosmicsoup.podbean.com
Follow us on social media!
https://www.facebook.com/3rdThirdMarketing
https://www.twitter.com/3rdThirdMktg
https://instagram.com/3rdthirdmarketing
https://www.linkedin.com/company/3rdthirdmarketing
Email us! 
Subscribe on iTunes, Google Podcasts, I Heart Radio, Spotify, TuneIn Radio, and Podbean!